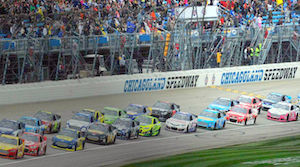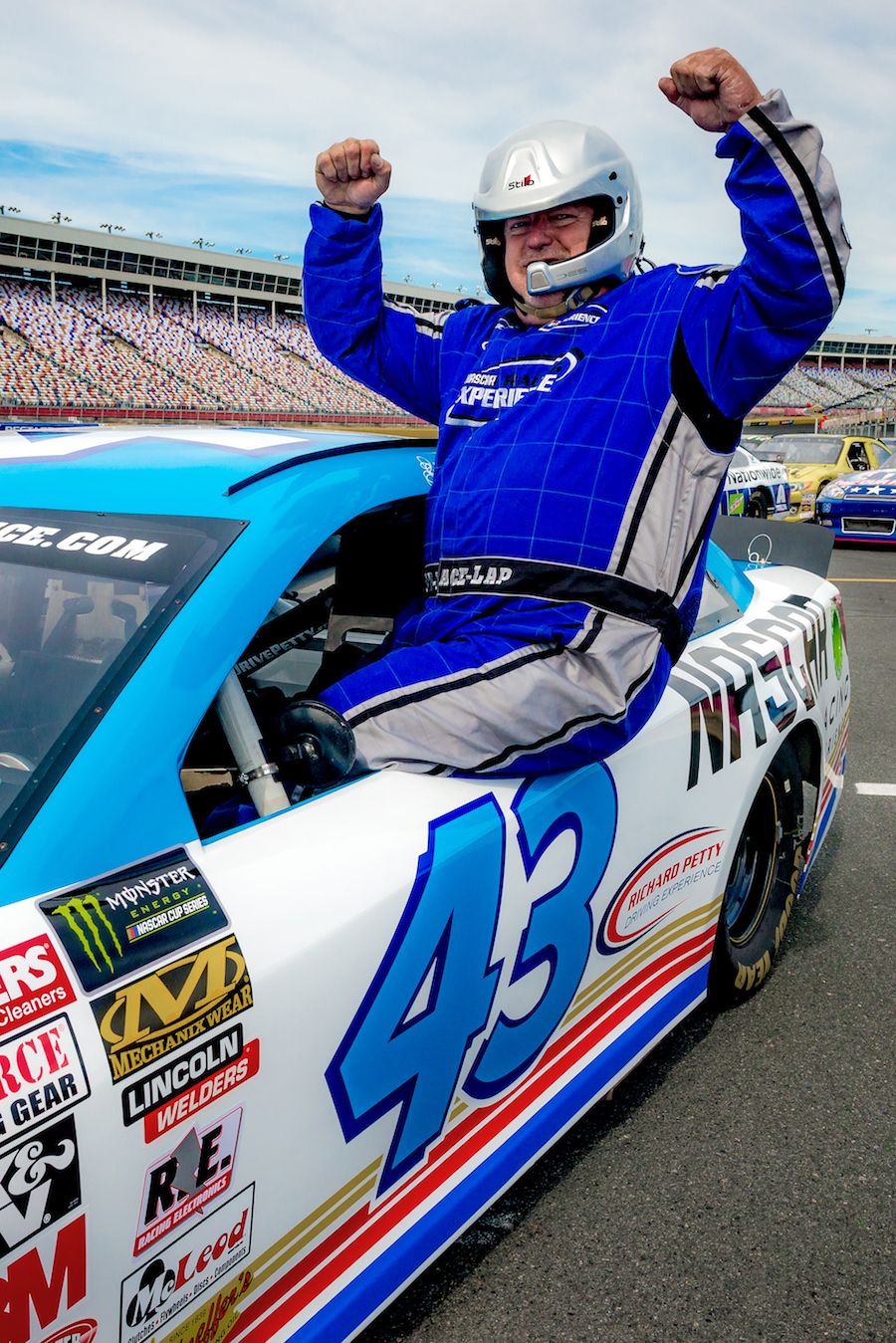 Chicagoland Speedway is a 1.5 miles tri-oval speedway which has 18 degrees banking in the turns.  Chicagoland Speedway is located in Joliet, Illinois and is southwest of Chicago.  The speedway currently hosts NASCAR racing including the opening event in the NASCAR Monster Energy Cup Series Chase for the Championship.  Plus Chicagoland Speedway is home of NASCAR Racing Experience and Mario Andretti Racing Experience.
Make a Reservation or Buy a Gift Certificate. 
Richard Petty Driving Experience- The true NASCAR Driving Experience at Chicagoland Speedway
Welcome to Richard Petty Driving Experience, the true NASCAR Experience offered at Chicagoland Speedway, formerly Chicago Motor Speedway. We put YOU in the drivers seat of a real NASCAR race car that's come straight from the NASCAR teams. You drive a real NASCAR race car by yourself at NASCAR Racing Experience. This NASCAR Experience will be the most authentic driving experience or racing school you've ever attend. NASCAR Driving Experience is offered at the nation's premier speedways including Chicagoland Speedway located in Joliet, IL.  You can make a reservation to secure your once in a lifetime driving experience. Don't want to drive a race car? NASCAR Ride Alongs are available for those who want to ride and not drive. Make your dream a reality today and sign up for NASCAR Racing Experience, the true NASCAR experience!
Drive a NASCAR Race Car at Chicagoland Speedway with Richard Petty Driving Experience! Take a NASCAR Ride Along! Buy NASCAR Driving Experience with Richard Petty Driving Experience.  Make a reservation or buy a Gift Certificate. Do the NASCAR Racing Experience! Richard Petty Driving Experience offers Gift Certificates that are good for Chicagoland Speedway or any of the nationwide speedways offered.  For more information on Richard Petty Driving Experience visit www.DrivePetty.com