FATHER'S DAY Gift Guide 2018
Richard Petty's TOP 5 Amazing Gifts for Dad.  Father's Day is June 17th.
---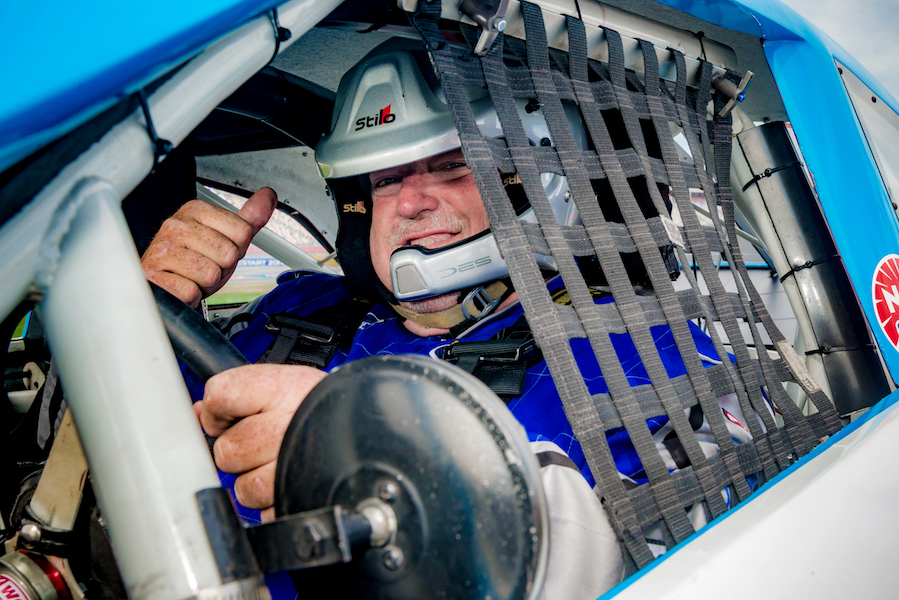 1.  GIVE a GIFT CARD
Make Dad's day extra special this Father's Day.  Give him what he really wants, give him NASCAR Racing Experience Gift Card.
You buy the Gift Card, they pick the racetrack and date.
Gift Cards are for ANY dollar amount. Personalized, Emailed and Never Expire.
Buy Gift Card
2. MOST POPULAR- The Rookie
Voted "Most Popular Father's Day GIFT " for a reason. In this NASCAR driving experience we call "The Rookie" you drive a real NASCAR race car by yourself for an 8 minute timed racing session on one of the nation's premier speedways. More driving time makes this a better experience for "rookies". Have no regrets! Guaranteed to be an amazing NASCAR experience for Dad! Go for the Rookie and Book Today!
SALE: $319.99- $449.99  Retail: $599.99
3. KINGS EXPERIENCE
Recommended by "The King" Richard Petty himself for an amazing Father's Day experience! You get double the drive time in the Kings Experience! Following Driver's Meeting you drive a real NASCAR race car by yourself for (2) 8 minute sessions back to back racing sessions with a brief pit stop in between. That's a total of 16 minutes on track foR DAD. Double the drive time is double the experience! THIS FATHER'S DAY, Go for the Kings Experience....Dad is worth it!
SALE: $639.99-$849.99   (Retail: $1099.99)
4. NASCAR Double Ride Along
NEW! It's DOUBLE the Ride and a perfect pick for Dad! Sit back and hold on tight as you ride shot gun in the passenger seat of a real NASCAR race car with an instructor driving for DOUBLE the laps! Plus you'll go to the FRONT of the Ride Line! This 6 lap NASCAR Ride Along will fulfill Dad's need for speed. It's an amazing NASCAR Ride Along Experience with the Double Ride Along! Get Dad the Double Ride Along today
SALE: $199.99-$299.99  ($399.99 value)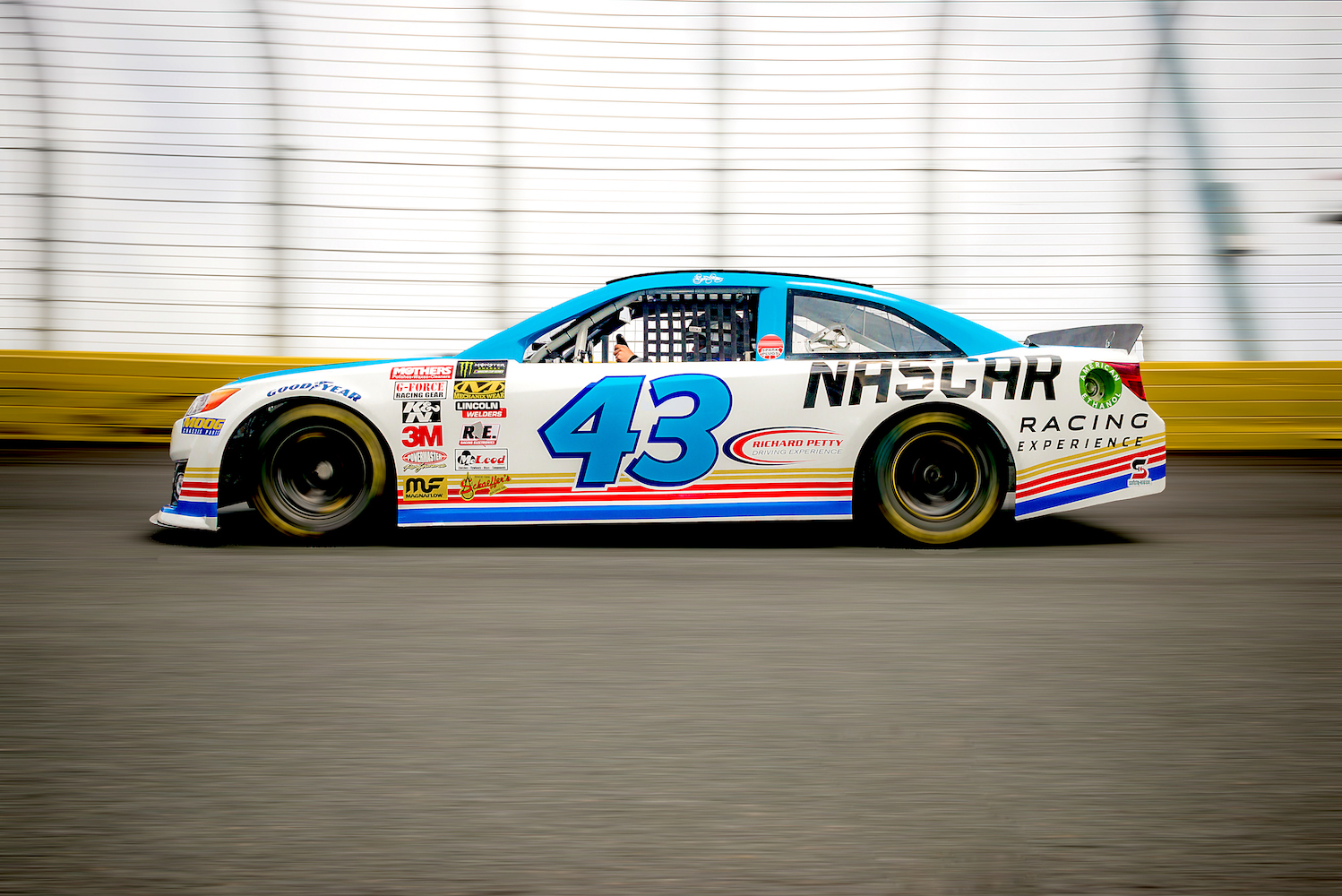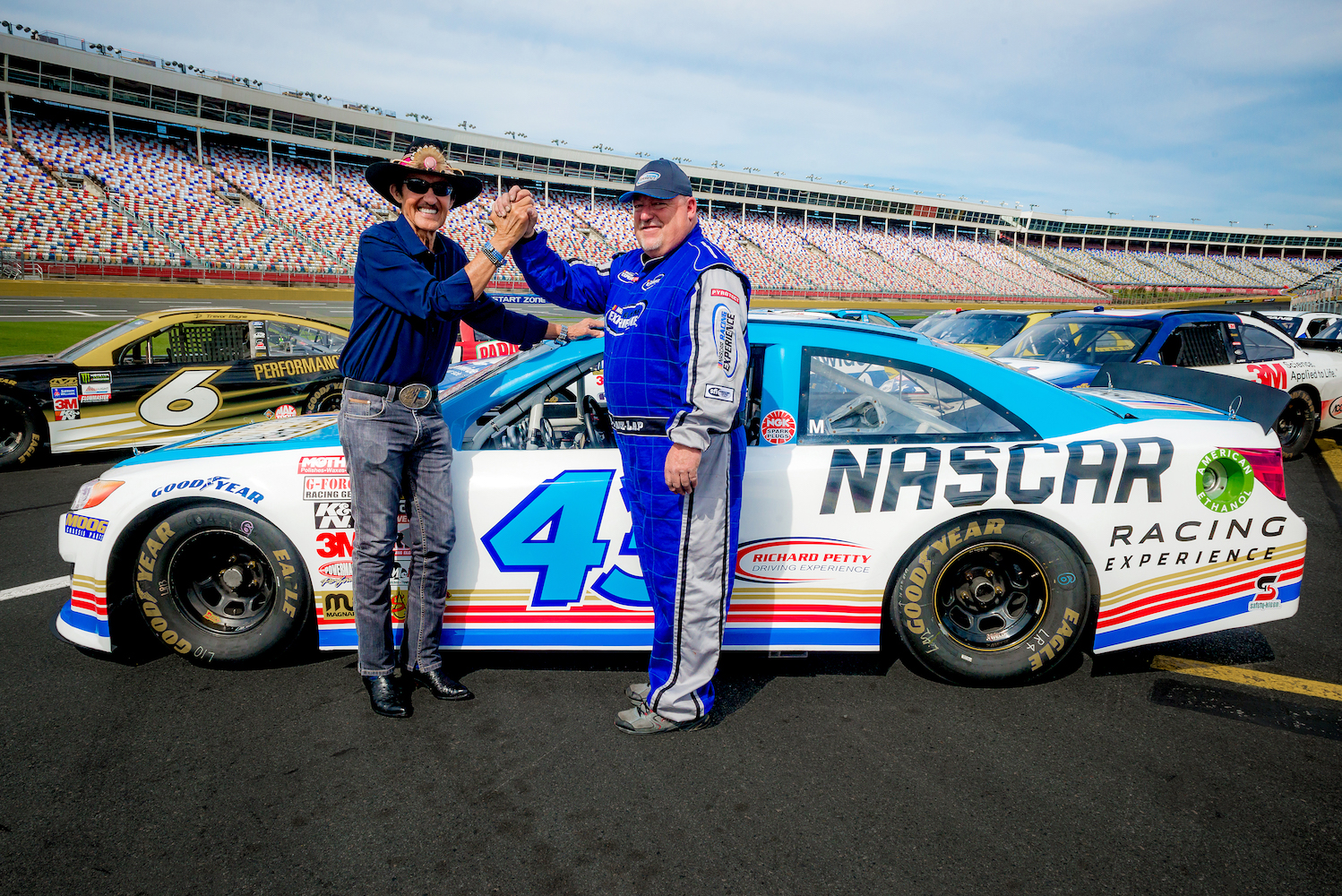 5. PRACTICE
Get your Dad a taste of racing with the Practice!  You drive a NASCAR race car in the Practice for a 5 minute timed racing session on one of the nations premier speedways by yourself! The Practice is the most economical driving experience offered at NASCAR Racing Experience with up to a 50% savings. What a deal!  Buy a Practice Driving Experience today for a FUN Father's Day Gift!
SALE: $199.99-$299.99  ($399.99 value)
---
Give Dad the Perfect Gift for Father's Day.  Give Dad a once in a lifetime racing experience from NASCAR Racing Experience. Gift giving is easy with an e-Gift Card. It's personalized, emailed and never expires. Plus gift cards are good for any of the nationwide speedways and dates. Don't miss the Father's Day sale. Buy today for dad and save!