Reward, Motivate and Incentivize with Richard Petty Driving Experience Events
CORPORATE EVENTS, TEAM BUILDING, SALES INCENTIVES, SWEEPSTAKES, REWARDS, ENTERTAINMENT, BUSINESS MEETINGS & MORE
Richard Petty Driving Experience offers once-in-a-lifetime racing events for groups of all sizes. Allow our professional team to create an event for your group including friendly and safe experiences, NASCAR Ride Alongs, NASCAR Driving Experiences, professional racing instructors, outstanding hospitality, and unique souvenirs all in one turn key, NASCAR exhilarating experience. 
RICHARD PETTY DRIVING EXPERIENCE
In today's competitive business environment, it is more important than ever to keep your employees motivated, rewards your sales team, generate new clients plus retain your customers and keep them coming back for more. Richard Petty Driving Experience is the most professional, technically advanced driving experience in the world.  And specializes in customizable events to meet your business and corporate group's needs on some of the nation's premier speedways.
"It was a great event.  It was one of the best experiences I've had in my 50 years."  Amy Ranttila – Brother International 
INDUSTRY LEADERS
Richard Petty Driving Experience's portfolio consists of 16 of the nation's premier speedways, real NASCAR race cars, Show cars, Production Work, Corporate Branding, Mustangs, BMW's, Pit Stop Challenge units, Indy-style race cars and over 1 MILLION customers. Plus and most importantly a World Class Driving Experience operated by the leaders in the driving experience industry.
"We had an AWESOME experience todayYou guys have a great team and wanted you to know how impressed we were again this time..... We'll be back!!!"  Phil Irwin – Tennessee Farmers Insurance Bureau
EXCLUSIVE EVENTS
Exclusive racing experience events provide unique group experiences for all skill levels while accomplishing the group's agenda.  Allow our team of specialists to design and deliver a customized racing experience for your corporate group.  Options are limitless for groups of any size and can be built around budget requirements.
"All during dinner Saturday night, the guys were talking about the experience.  Your Experience dominated all conversations at dinner and on Sunday at breakfast.  It was an awesome experience!! Some even said this was a bucket list event for them.  One of the guys from Portland said he will now watch NASCAR knowing what he knows now.  This trip was as much educational (NASCAR) as it was just pure fun!  I think we hit on something special here"  Keith Herod – Interstate Batteries
OUR TEAM
Our team of Corporate Sales specialists and Operations Team provide turn-key corporate group events like no other.  Richard Petty Driving Experience's professional staff both event staff and operations team are the best for delivering corporate incentive programs, business meetings, corporate entertainment, team building and company celebrations while making guests feel completely comfortable.
"NASCAR Racing Experience has allowed us to offer an experience to our key retailers, distributor partners and consumers like no other, anywhere!" Miller Brewing Company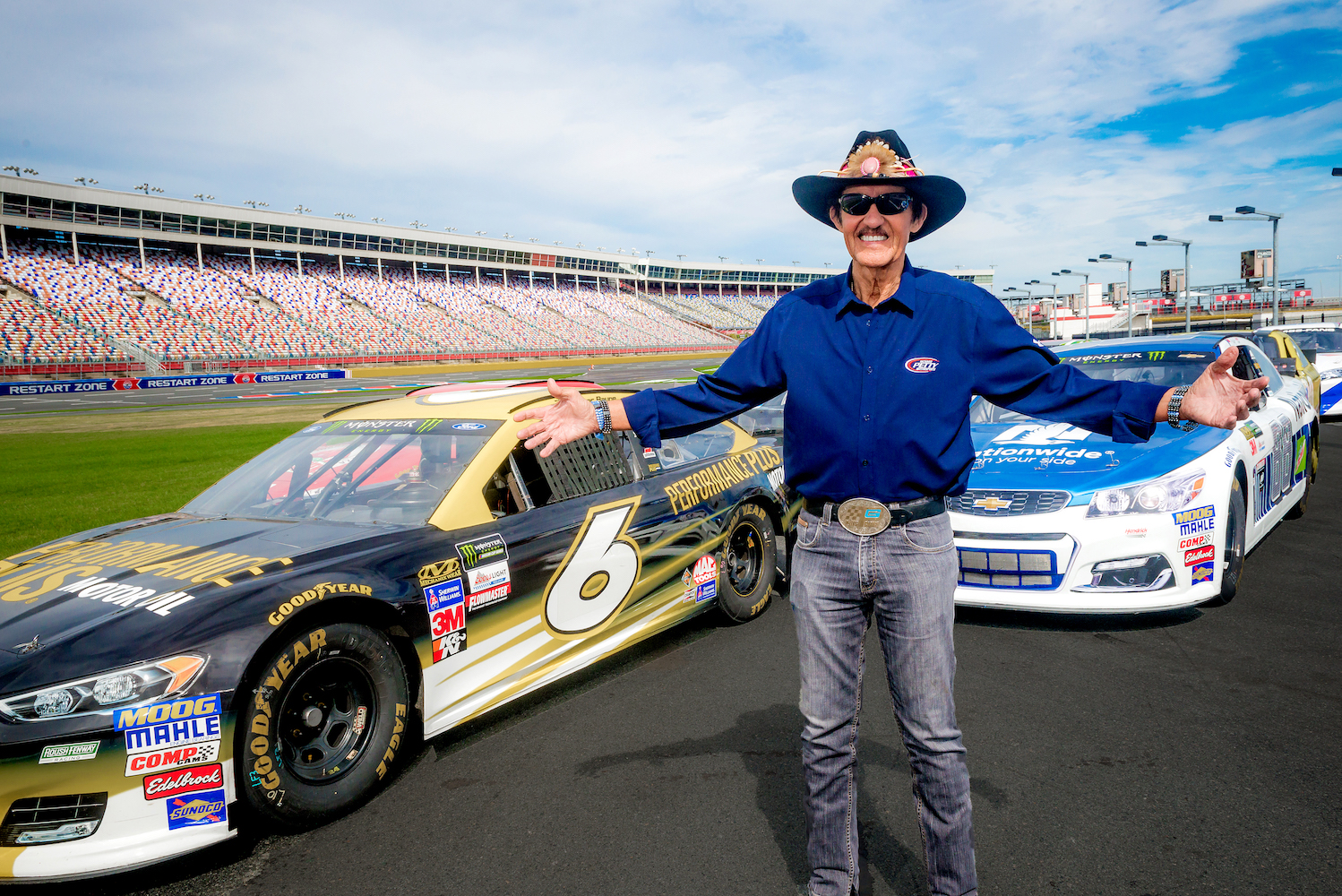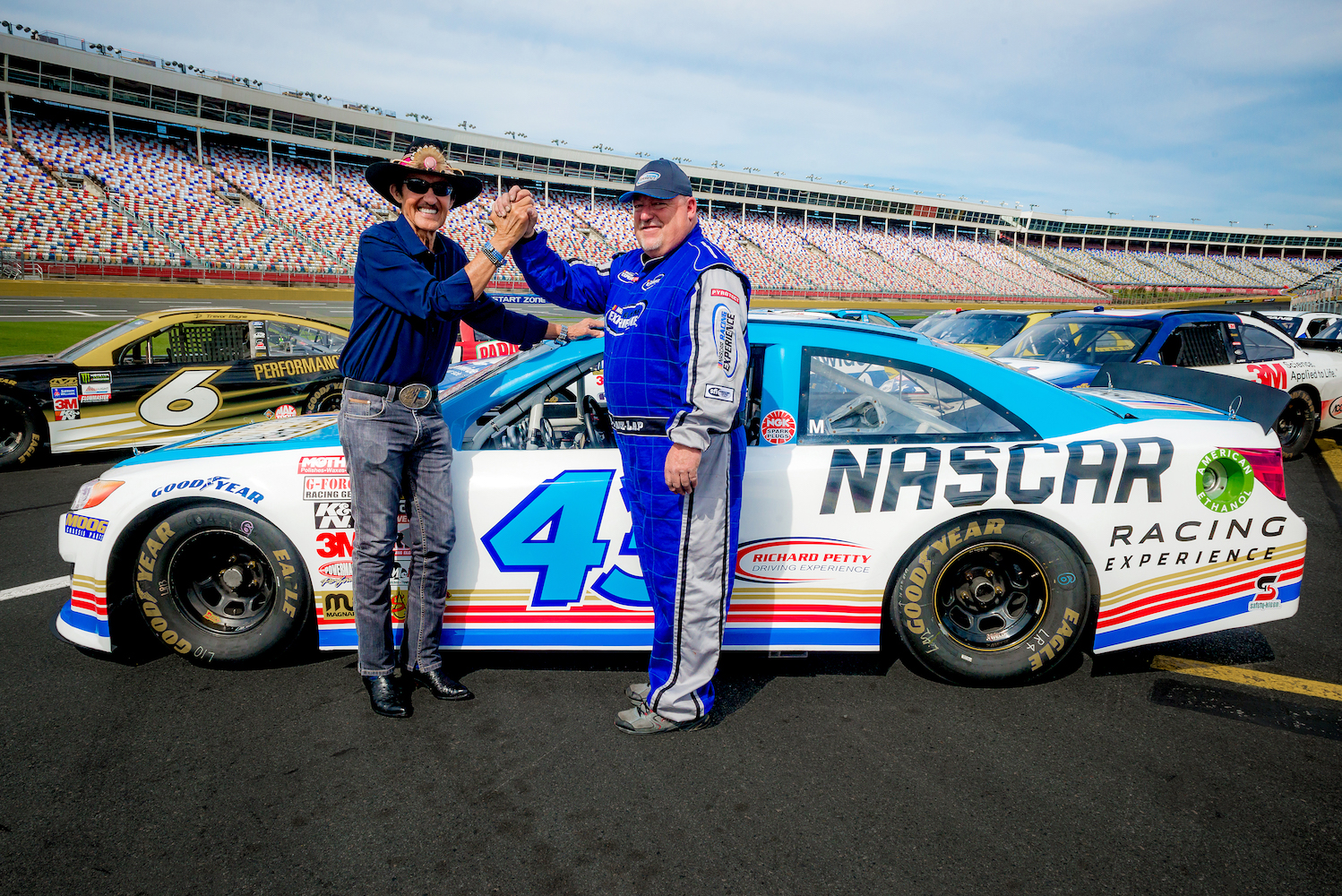 TEAM BUILDING
Looking for a Team Building event? 
 In NASCAR, Driver's only win a race when they have an effective pit crew over the wall.  
NASCAR Racing Experience offers Team Building Events for corporate groups including Pit Stop Challenges and custom competitions.  Build up your team's spirit while focusing on leadership and team bonding.  
"Thank you to our partners at iHeart Radio for this awesome treat for our HVAC Techs!  We had a blast at NASCAR Racing Experience!  If you haven't checked this out for yourself, you're missing out! " -One Hour Heat and Airconditioning
Get Information about Richard Petty Driving Experience Group Events
Complete the form below and a Sales Manager will contact you about your Group Event.
Contact Us for Your Group Event