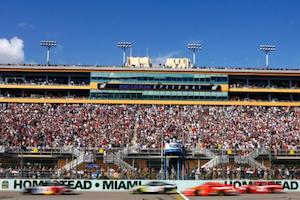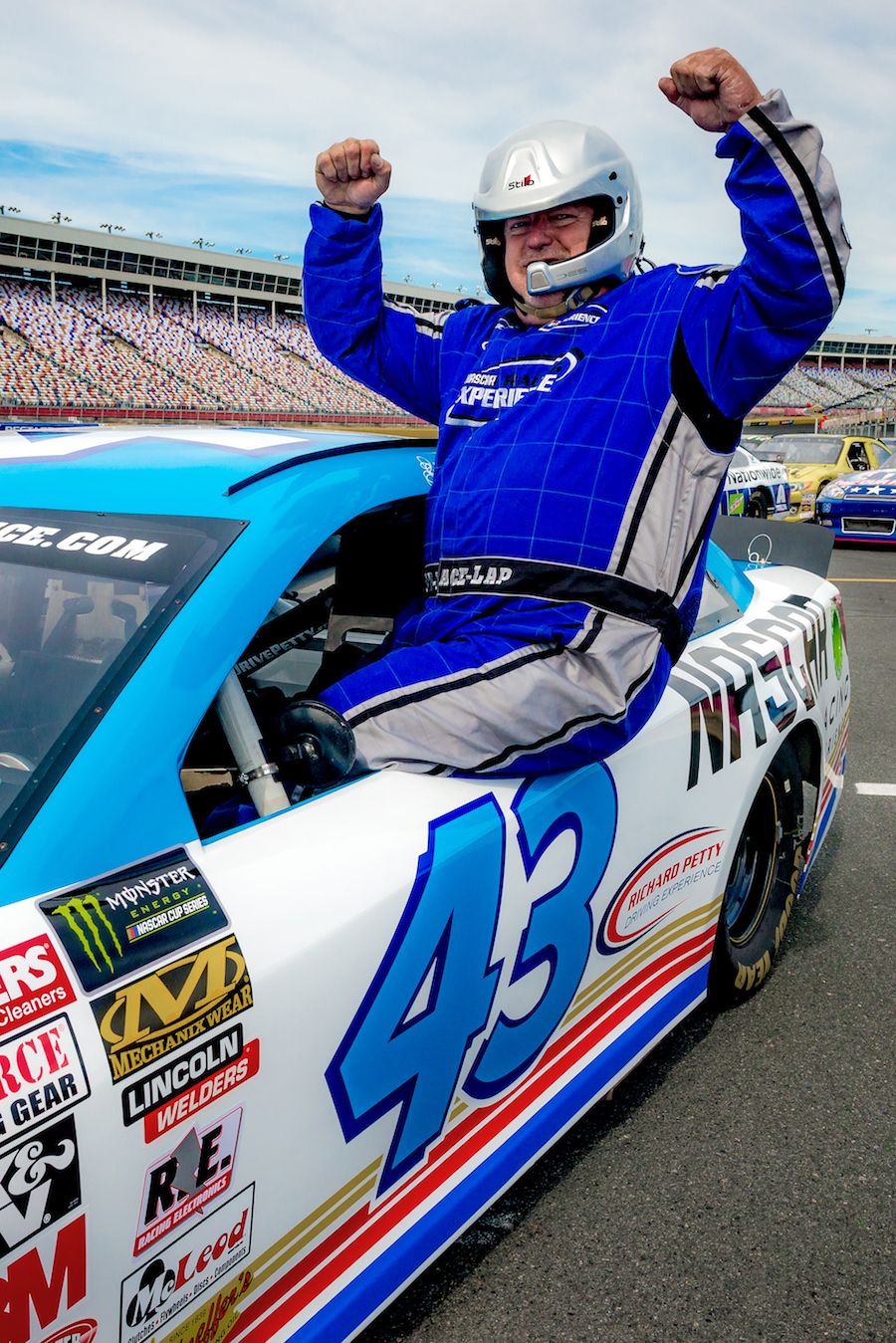 Homestead-Miami Speedway is a 1.157 mile oval speedway with 20 degrees banking in the turns and is located in Homestead, Florida.  Homestead Miami Speedway has hosted the final race of the NASCAR Monster Energy Cup series season in all three of NASCAR's series as well as Indy Racing League racing.  The Homestead Miami Speedway is home of both NASCAR Racing Experience and Mario Andretti Racing Experience.
Make a Reservation or Buy a Gift Certificate. 
Richard Petty Driving Experience- The true NASCAR Driving Experience at Homestead Miami Speedway
Welcome to Richard Petty Driving Experience and NASCAR Racing Experience, the true NASCAR Experience located at Homestead Miami Speedway. We put YOU in the drivers seat of a real NASCAR race car that's come straight from the NASCAR teams. You drive a real NASCAR race car by yourself at NASCAR Racing Experience. This NASCAR Experience will be the most authentic driving experience or racing school you've ever attend. NASCAR Driving Experience is offered at the nation's premier speedways including Homestead Miami Speedway.
Drive a NASCAR Race Car in Miami at Homestead Miami Speedway with Richard Petty Driving Experience! Take a NASCAR Ride Along! Buy NASCAR Driving Experience! Do the NASCAR Racing Experience! NASCAR Driving Experience at Homestead Miami Speedway.  Gift Certificates are available for Richard Petty Driving Experience at Homestead Miami Speedway or any of the nationwide speedways.  Richard Petty Driving Experience is the best gift ever.  For more information visit www.DrivePetty.com